Although it was only two weeks since the Lemmings had last played the Robin Hood, here they were again, this time playing away in the Cup.
It was a real pleasure to return to the Robin Hood, as last time the Lemmings played there the pub seemed to be on its last legs with a
big question mark over its future. Under the new landlords however it is a warm and welcoming pub with very friendly staff and three hand-pumps including Hobgoblin and Thwaites. There is an extensive food menu and whilst we were unable to take advantage of it, the photographs are very attractive.
The usual contributor to this blog Alan-A-Dale was this time restored to the home team (strength in depth means players rotate) but the Lemmings were confident following their previous win despite Wendy being away with Sunil standing in for her.
And at the end of the first round of twenty questions the home team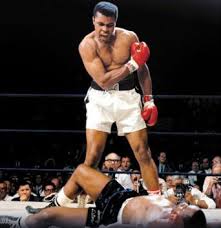 were reeling – not from the staggering breadth of knowledge displayed by the visitors but because they had completely thrashed the Lemmings with 21 points to a wretched 10; the second round was much closer with 18 to 17 but they returned to form in the  third set with 17 to 8. With the score at 56 to 35 there was then a beer break – perhaps one that "refreshes the parts that others cannot reach" would perhaps strengthen the straw the Lemmings
were clutching. But no – round 4 continued the trend 19 to 13. But then the tide turned and the Lemmings put in a crashing 19 points to the Hood's 15 – only to revert to form with 18 to 14. Final score 108 to 81.  The Lemmings well and truly shot down by the Robin Hood.
Being ever-optimistic the Lemmings can now look forward to a night off in future rounds.
But it was a most enjoyable evening, great atmosphere in a friendly pub rounded off with tasty beef and egg sandwiches – many thanks to the landlord, to the team and as usual the patient and tolerant question master.
And finally may I say how pleased I am that the blog has become a forum for an open exchange of ideas and suggestions – thank you all.