The Phoenix had been drawn against the Albion, always a tough team to beat, especially when the answers are all conferred. Moreover it was rather discouraging to learn that John of the Albion was probably alone last week in knowing that the horse's head appearing in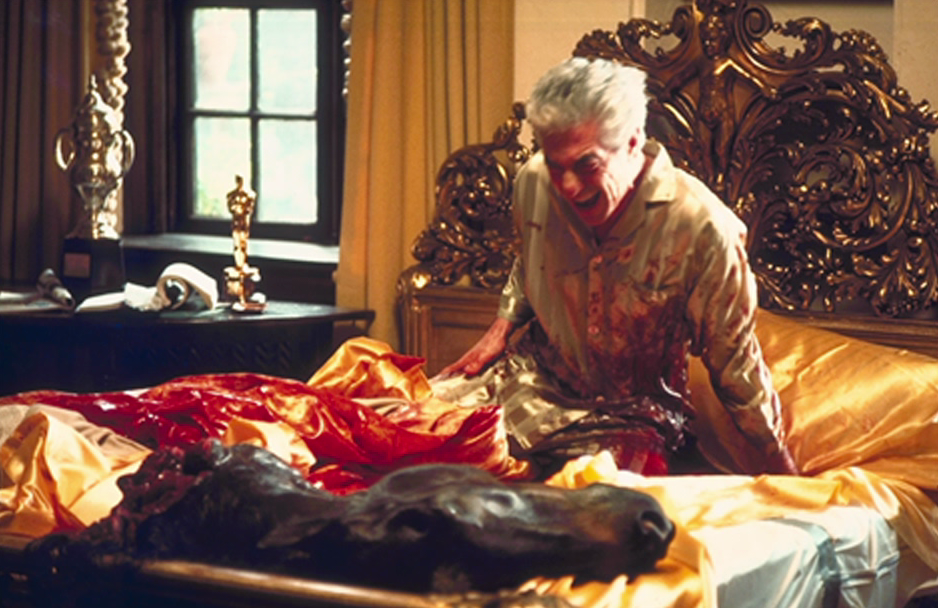 the Godfather was called Khartoum!!
Once again the FA had created a distraction with both City and United playing League games but the tension was such that no-one asked about the score at any time. It was a bitterly cold night so the Phoenix grabbed the fireside table forcing the Albion to sit by the draughty door, a bit of gamesmanship that did not go unnoticed!! But we had Rosie and she likes the seat near the fire.
The questions had been set by the Ox Fford and the Cock-A-2 (formerly the Castle) and whilst being generally difficult were equally balanced. Unfortunately the tension got to the Phoenix such that on several occasions they talked themselves out of a correct answer.
The first round of 20 questions set the scene for a difficult game ending with 10 each; round 2 put the Phoenix ahead with 11 to 8; round 3 saw the Phoenix nose ahead with 13 to 12 but slip back in the next round with 15 to 17; the fifth round was 12 each with the last round seeing the Phoenix just edging it with 11 to 10. Final score to the Phoenix with 72 to 69.
It was a great game with lots of laughter and good spirits, well controlled by John from the Cock-A-2 and lubricated by Allgates stunning California ale (named after a Wigan coal mine) a golden beer its taste belying its 3.8% ABV.
Oh and United beat Stoke 2-0 drawing level with City at the top of the League since Everton managed a 1-0 win.